This is the 5th installment of my 12 part series. Of the 2015 CDs I recommend is The Sassy Brown Band self titled CD. Even though it contains mostly covers they are all done so tastefully and elegantly by Lauren Harrison "Sassy" Brown and her band which consists of Glen Butts on guitar, John Oliver on drums and Scott Housey on bass with contributing harp player Tom Jambor. I came across this band in the Facebook blues group, National Women in Blues, with a post of the track "Baptized and Drowned" one of the three originals on the CD. Fell in love immediately with the whiskey soaked voice of Sassy Brown. Covers include I'd Rather Go Blind which I am entirely critical of anyone trying to do due to my love for Etta James but Sassy pulls it off quite nicely. Also covered are some of the best blues songs around such as You Can Have My Husband and Beer Bottle Boogie. Pay close attention to the three original songs. It left me wanting more originals on their next CD and I think it will leave you clamoring for more of them too!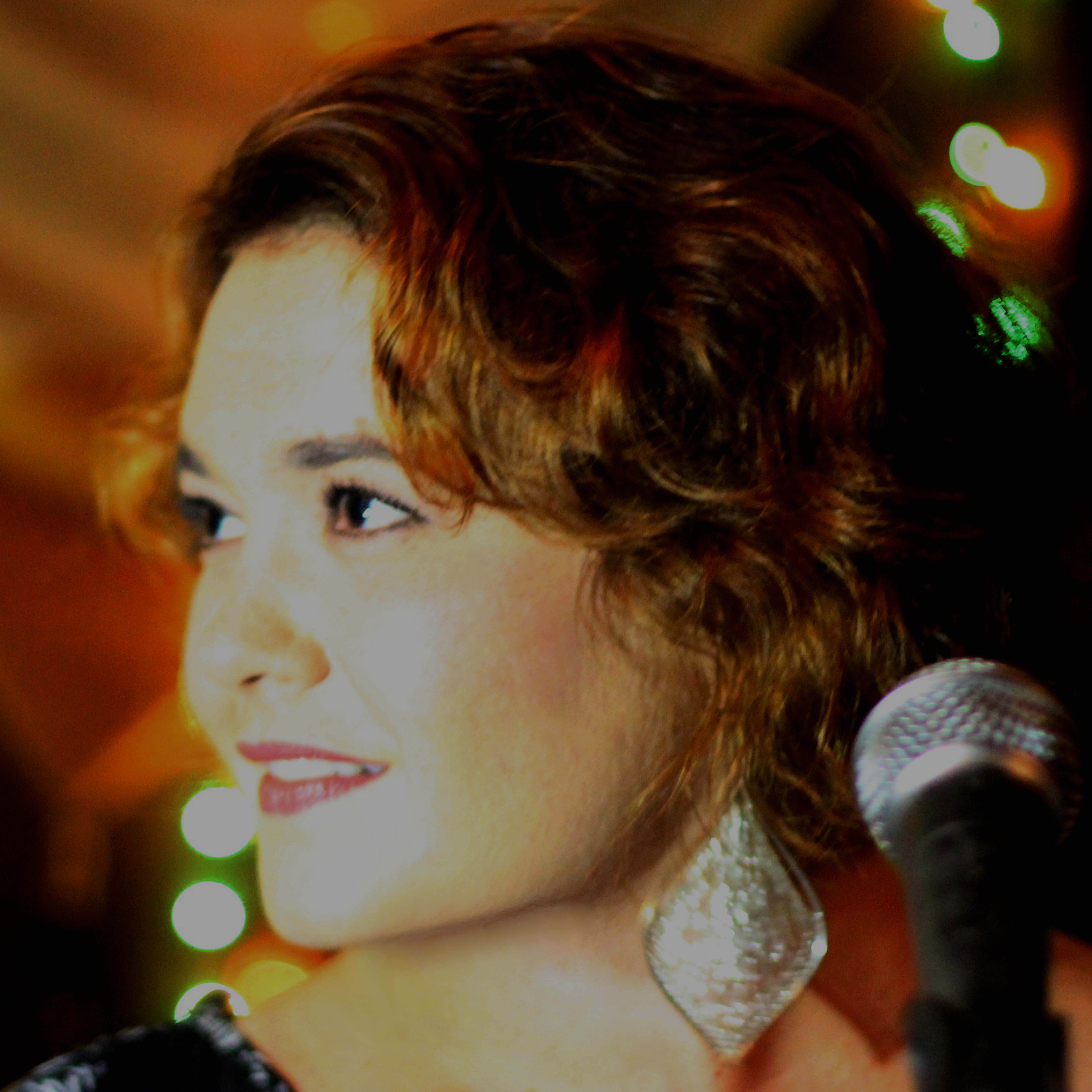 1. Has this project changed you or the way you work?
Not really. I've always been a hard worker and driven to learn more and be better. I would say that it's given me the groundwork to know what to do better on the next album.
2. Talk about your voice as an instrument.
I'll readily admit – I'm horrible to my instrument! I smoke cigarettes and drink whiskey – never really been a green tea and honey kind of gal! haha I always say it's a good thing I sing the blues…my husky growl is right at home!
3. How did you feel after writing "Whiskey Again"
Purged. At peace. I had just unexpectedly lost someone that I loved with all of my heart, and writing that song helped me to release a lot of the pain I was experiencing at the time.
4. What was your most memorable gig and why?
It would have to be Gip's Place – one of the last remaining true juke joints in the world. I've played some large stages and festivals in various places, but there is nothing in the world like the tiny juke joint in Bessemer, Alabama! His motto is "No black. No white. Just blues." And it is so true! People of all ages, colors and from all parts of the world crammed in together laughing, dancing and singing – all for the love of the blues.
5. Why do you play/sing? Artists are inspired by many things, what inspires you?
To me, music and performing are a necessity. It's not just that I'm inspired to sing – having music in my life is like needing oxygen to breathe. It's not an option!
6. Tell us the last few shows you went to see.
As much as I would love to, I'm afraid I don't have much time to see many of the other bands that I'd love to see. But, my best friend wanted to see Tedeschi Trucks Band and – what do you know? – they were playing at The Ryman in Nashville right around her birthday! So we took a weekend getaway to see their show. WHEW! That place is called the "Church of Music" for a reason! The acoustics are amazing…and throwing in Susan and Derek…made it a truly spiritual experience!
7. What is your songwriting process?
I can't say I truly have a process! It's more like a word or phrase will grab me here and there and I think "Hmmmm…I could do something with that!" I've got hundreds of bar napkins in my purse from jotting down things that pop in my brain. Some of them are birthed into songs, and some of them just end up wiping up spilled coffee. haha
8. If worldwide fame was to come along but the price was performing another genre, what genre would it be?
If worldwide fame were to be offered to me from performing another genre, well I suppose I'd still be playing bars and juke joints! The blues is not just a genre to me – I NEED to play the blues. It's what I feel in my soul. Doing anything differently would leave me unfulfilled and defeat my purpose of playing music in the first place.
9. What artists or bands get your heart a flutterin'   
How long is this article? Haha My list is almost endless! But, to name a few I'd say for sure Etta James, Bonnie Raitt, Koko Taylor and Susan Tedeschi. They are all amazing women and musicians that have inspired me to no end.
10. When did it hit you that music was your life?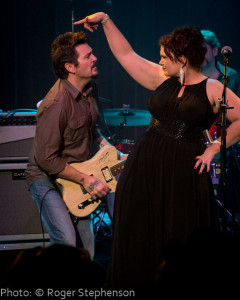 There has ALWAYS been music in my life in some way, shape or form – be it "First Sunday Sangin's" with my grandparents at church, laying in the living room floor listening to records with my dad or performing on stage with a band.
11. What life experiences have brought you to write your songs?
The same life experiences that affect everyone – love, loss, anger, death, pain, joy. I've been in love. I've had my heart broken. I've lost dear friends to accidents and suicide. I've questioned my faith and stood in my living room shaking my fist towards the heavens screaming "Why?!" I've felt the joys of friendship and family. I've been blessed beyond measure. All of that is life…and all of it holds a story to be told through music.
12. Tell us something about yourself that has never been printed about you before.
 

I was once in the National Enquirer! Not quite on my own…but in it nonetheless. I wase friends with Ruben Studdard (American Idol) in high school and we sang together while in school. They published a story on him – with a picture of the two of us! HA! Not super juicy…but sort of entertaining close fact, maybe?
---