Bassist-Vocalist-Bandleader Larry "Fuzzy" Knight began his long career in St. Louis performing with, among others, the Ike Turner Band and Chuck Berry, before migrating to Southern California in the 1960's, where he subsequently played, recorded and/or toured with legendary rock acts like Delaney and Bonnie (for whom he was lead guitarist), seminal SoCal group, Spirit, and Peter Kaukonen, brother of Hot Tuna guitarist, Jorma Kaukonen.  For over 20 years, Knight has fronted the Blowin' Smoke Rhythm & Blues Revue (Featuring the Fabulous Smokettes) on vocals and bass, while also forming a rock trio, Sky King, who released their debut album in 2014.
Blues-E-News (below, shortened to BEN) recently asked Knight (below, LFZ) 5 Quick Questions, here's how it went.
BEN: Do you still feel the same excitement and 'energy high' for playing and recording music today, as you did when you first began?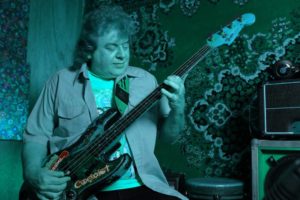 LFK: Absolutely, and in all truthfulness, more so today than ever before in my life.  Maybe that has something to do with the aging process and having the realization that you won't be around forever, so every gig, every recording session, every interview…they all become much more meaningful.  I love listening to music, playing music, writing music, and recording music ever since I was exposed to it from the school system in St. Louis, where I was born, and the great music programs that existed when I was just beginning third grade in school. They gave us music aptitude tests to see if we has the aptitude for learning music and if we did, then told our parents that we should start learning to play a musical instrument. I started on piano, then violin, viola, double bass, French horn and eventually, electric guitar and electric bass.  But when I played for my first audience outside of the school concerts and dances, I realized that I made people feel good, happy or at least better than they were before the music started. It has been a mantra for my life and it is very fulfilling. I have been very fortunate and blessed to have been able to play music for, almost, my entire life, make a great living while doing what I love but most of all, that my time here on this earth was spent by making people from all over the world feel better and happier from the music that I have performed and recorded throughout the years,  not to mention, all the great musicians that I have had the opportunity to know and play with.
BEN: The Blowin' Smoke Rhythm And Blues Revue which you created has been together for over two decades. What's been your secret for this longevity?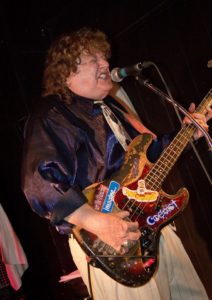 LFK: The Blowin' Smoke  (Classic) Rhythm & Blues Band that features three fantastic lead female vocalists, a four-horn section and a four-piece rhythm section was formed by me from my early influences of watching and listening to the original classic R&B artists in the early 60's.  Their recordings are all legendary.  I'm talking about Otis Redding, Wilson Pickett, Ray Charles, James Brown, Marvin Gaye, Etta James, Aretha Franklin, KoKo Taylor andlater on,  Sam & Dave and so many more. In 1995, I began my quest to bring this, excellent era of music to young music fans of the blues, R&B, and blues-rock, who had never really seen a full on, R&B revue-style show.
As far as the secret to our longevity, well, it's quite simple….older R&B fans never tire of the music created by all the artists that I mentioned previously and the newer, younger fans seem to always be fascinated by the energetic drive and power of our vocalists, which, by the way, are all 20 Ft. from stardom singers and the excellence of the musicianship of the players.
Blowin' Smoke is also one of the very few, if not the only, Rhythm & Blues Revue style show bands here in Los Angeles. Our musical style is timeless, and when you put excellent singers and musicians together, who also  create our own unique interpretive version of these classic R&B  and blues songs, you have a band that is going on nearly 24 years.  Not all the same vocalists and musicians are still a part of the original founded band, as some have moved away from Los Angeles to other states and some have passed away but that is even a greater tribute to the style of the music that perseveres regardless. And finally, I only chose musicians and singers that love and are into this style of music.  It's real musicians and singers performing without programmed synths, orelectronic percussion.   It's the real thing.   Maybe that's why young people are becoming fans  every time we perform somewhere. And, quite frankly, there is nothing like a large Rhythm & Blues Band tearing through your heart & soul and three very sexy, sassy, and sultry powerhouse female vocalists blowin' your socks off!
BEN: As onetime bassist in the iconic California rock band Spirit, you were recently called to testify in the high-profile copyright infringement case with Led Zeppelin. Touch on how that went?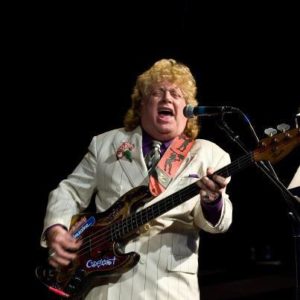 LFK: For those who may not know the essence of the case, Randy California wrote a song called "Taurus", approximately three years before Led Zeppelin released "Stairway To Heaven".  On "Taurus" there is an acoustic interlude that seems to have been copied, note for note, by Jimmy Page. Led Zeppelin opened rock concerts for SPIRIT when they first started touring here in the U.S. Randy was quite aware of the similarities because in 1971, I was recording with him on his first solo album, Kapt. Kopter & The Fabulous Whirlybirds. He asked me, back then, if I had heard the new Led Zeppelin album.  I had not. He said that their intro to "Stairway To Heaven" was a rip off, however he never
took legal action against them.  In fact, he didn't bring it up in conversation, unless he was on a radio show interview and was asked about it. In 1973,
we played at the Rainbow Theater in London.  Jimmy Page was there and Columbia Records threw an after concert party for the band in which
Jimmy Page attended.  He had watched our show at the Rainbow and afterward, at the party came up to me to congratulate me and the other band members,
Ed 'Cass' Cassidy and Randy California (Guitarist/Songwriter/Vocalist), on a great show.  After Randy's accidental drowning in the ocean, the estate
felt that the lawsuit should be brought against Led Zeppelin, and was initiated.
I was called to testify.  Now, to be perfectly clear,  one is not allowed to sit in the courtroom until after one testifies so I was not allowed to be in the courtroom
until after my testimony.  There were many issues during the trial that, more than likely,  had to do with the original outcome.  In brief,  the jury was never
allowed to actually hear Randy's Acoustic guitar track on "Taurus"  or Jimmy Page's original guitar track on  "Stairway To Heaven".  Instead, each side had a
musical "expert" testify as to the sheet music that was filed as the copyright version. Also, the attorneys on both sides but especially the attorney who represented the Estate of Randy  ( Wolfe)  California, were extremely cantankerous during the trial with the judge, which didn't bode well with the jury.  After all the testimony was complete on both sides, it was the jury that had to make a decision.  Jimmy Page claimed he had never heard Randy's intro on the song 'Taurus" even though he had Spirit albums in his record collection, had played on Rock shows with Led Zeppelin opening for Spirit and attended our Concert in London in 1973 and came to our party afterwards and spoke with all of us, in the band.  The jury found Led Zeppelin (Jimmy Page, Robert Plant) 'not guilty' of copyright infringement. The case was appealed by the Estate of Randy California and consequently, has been approved for re-trial. So, basically, the case is not over.  Due to the technicalities of Copyright law back in the late 60's and early 70's, The appeals judge felt that the jury NEVER really heard the original guitar tracks and were not able to render a fair assessment of the similarities.  The case will be back in Federal Court in Downtown Los Angeles sometime during this summertime or early fall.
BEN: Another iconic blues landmark, Harvelle's in Santa Monica, has been the Blowin' Smoke "home away from home" for over two decades. How did that come to be?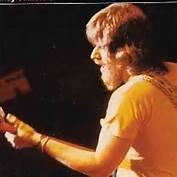 LFZ: When I first founded the Blowin' Smoke Rhythm & Blues Band, twenty-four years ago, (1993). I was searching for the "real thing" in regards to Female Blues Vocalists. I had heard Carolyn Basley, who used to sing on Mondays and Thursdays with the band that had a residency at Harvelle's on those nights.  At that time the club was owned by a gentleman by the name of Reiner. I asked Carolyn to sing with Blowin' Smoke at a gig at the "House of Blues" on Sunset Blvd. There was also a saxophone player by the name of Michael Hershman, who played with the residency band at Harvelle's, who also started playing gigs with Blowin' Smoke, since we started with a four-horn section.  Michael spoke to Reiner about the eleven-piece blues and R&B band, Blowin' Smoke and thought that we would be a great fit for the blues venue.  So we began playing at Harvelle's soon after I founded the band.  Our musical performance style really suited the blues environment of the club at the time and we were very much a dance oriented band.  It's very hard to sit when Blowin' Smoke is on stage playing its high energy R&B, funk, blues style of music.  In our early years at Harvelle's we performed every week, usually on Friday nights and eventually moved over to Saturday nights. The current owner, Cevin Clark, bought the club from Reiner and continued to have the Blowin' Smoke perform every week.  As the years have rolled by, of course, clubs in Los  Angeles have had to be very creative in order to stay in business, with the ups and downs of the economy and such.
Cevin has been very supportive of the Blowin' Smoke Band & the Smokettes and has continued to have the band perform on Saturday nights at the Downtown Santa Monica location, where we perform to a packed, wall-to-wall -crowd every time we play there. Harvelle's, in Santa Monica, is the oldest Blues Nightclub in Los Angeles, originally established in 1931. And, I believe, that no other band in Southern California has ever played consistently at the same venue for nearly twenty-four years straight.  It's been a fantastic relationship !!!  And kudos to the original owner, Reiner and the current owner, Cevin, for believing in the power of an eleven-piece. classic Rhythm & Blues/Blues Band and Three Fantastic Female lead vocalists, The Fabulous Smokettes.  Hope to see all of you come out to the club to see the Blowin' Smoke Band.
BEN: What are your upcoming plans for Larry "Fuzzy" Knight and Blowin' Smoke, i.e. recording, touring, etc.?
LFK: I have been a professional musician for over 55 years. This October, I will become 73 years old, and although I feel quite healthy and energetic, I must take great care and watch myself so that I stay that way. My career has been one of the magical moments throughout my life. When I was a teenager in St. Louis, my hometown, I was fortunate to be able to play in the bands of Albert King, Little Milton, Chuck Berry & Ike Turner, besides having my own successful band and recordings in S. Louis with Larry Knight & The Upsetters. After serving in the Army during the Vietnam War, I put together an original Band called PAX, and was invited out to Los Angeles by Barry Goldberg, Once I was out here in Southern California, I played with Albert Collins, Tim Rose, Delaney, Bonnie & Friends, Peter Kaukenon (Jefferson Airplane and Jefferson Starship guitarist), and bassist with the band SPIRIT, on and off, for 11 years. The last twenty-four years has been dedicated to my eleven-piece Rhythm & Blues Band, Blowin' Smoke. I have never taken a break from music because it's what I love doing and doubt if I will ever stop unless I am physically or mentally unable to play or perform. I intend to continue with the Blowin' Smoke Band as long as people want to see us perform. I am thinking of adding a new twist to my career. I also play lead guitar and have always been a lead vocalist so I am seriously considering doing a solo or duo ( with a singing harp player ) style show, singing and playing in smaller blues venues and nightspots or restaurants that would have this type of entertainment. I'm still up for playing 24/7. In regards to the Blowin' Smoke Band, I have another 'live' CD in the works that was recorded at Harvelle's. I am in the process of editing and mixing the recording right now and hope to have the new CD out by late Fall of this year. I am also in pre-production of the Blowin' Smoke studio CD, picking out songs that I want to reinterpret in my own style and add in some Originals written with members of the band. Unfortunately, touring has presented some problems that are hard to reconcile. It is extremely costly to move an eleven-piece band and two road assistants, around and actually make any profit, if you don't have a "hit" song on the charts, especially in these economic times. Even going overseas to Europe in these times seems to be a risk many band members don't want to participate in, at least until they buy a lot more life insurance! Blowin' Smoke will be content to record and put out our music for people to enjoy and hopefully, we will performing all around the state of California and within a 500-mile radius of our home base. I am proud to be the flag-bearer of Classic Rhythm & Blues music, the music that inspired generations of music fans, the music of Otis Redding, Wilson Pickett, Ray Charles, James Brown, Sam & Dave, Marvin Gaye, Aretha Franklin, Etta James, KoKo Taylor and so many more legendary soul artists. Young people are turning on to this style of music more and more as they discover the soul of musicians and singers from an era before they were even born. And Blowin' Smoke will be right here to bring it to them !!!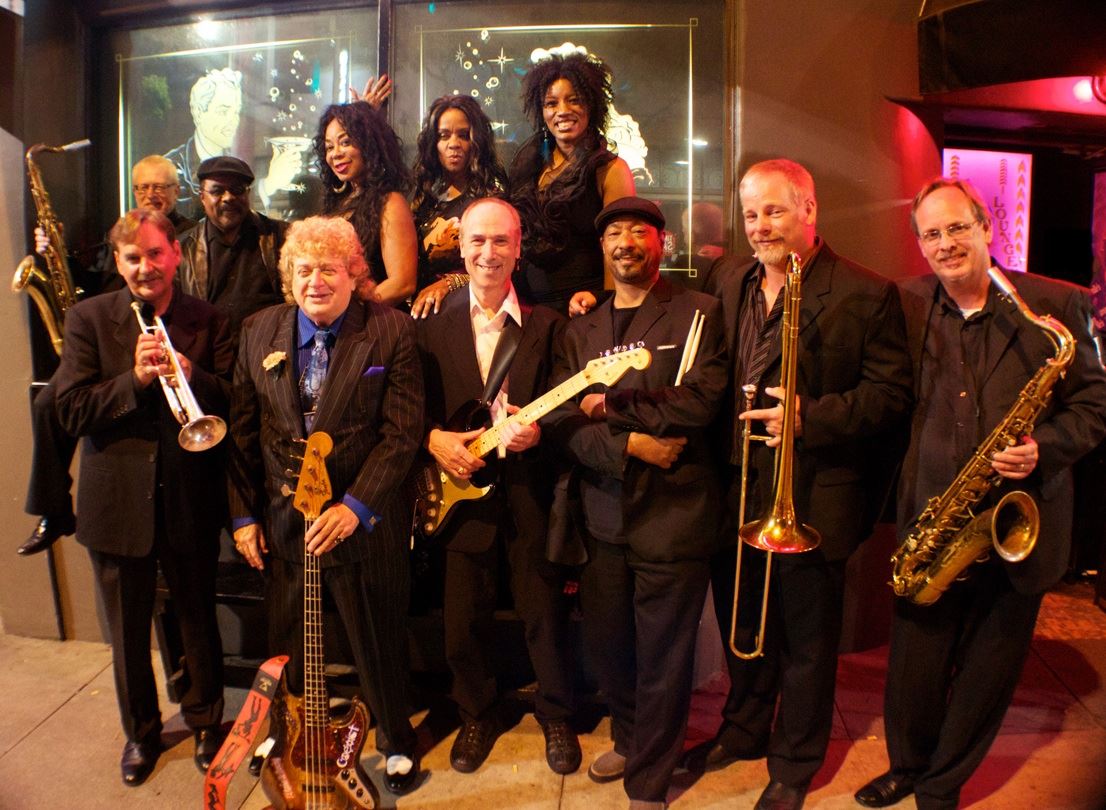 (Larry "Fuzzy" Knight's Blowin' Smoke Rhythm & Blues Revue featuring the Fabulous Smokettes perform in concert this Saturday, June 17 at Harvelle's Blues Club in Santa Monica. For more on Blowin' Smoke visit their website (blowinsmokeband.com) or Facebook page (facebook.com/blowinsmokeband).