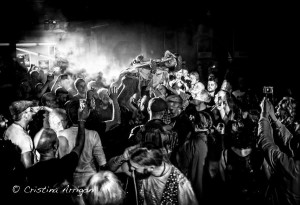 "Its as if Jimi Is still around to the delight of my ears and my mind But yet, it is still very Randy Hansen"

                                                                                                  ~ Wayne Rinehart Executive Editor Blues-E-News Magazine
I received a wonderful new album today from Randy Hansen, most notably known for his Guitar Virtuoso sound and interpretation of Jimi Hendrix. Randy has made a career out of performing Hendrix covers, and he sounds very much like the master artist Jimi Hendrix both vocally and on guitar. Yes maybe the Link name was a bit misleading, sorry about that. Yes it was a selfish ploy to grab your eyes and navigate them over to this article.  But in reality it's not too far fetched to imagine this could be true as the two bands (Floyd and Hendrix) actually toured and performed at the same venues even at the same concert! You see this album has flavors of Hendrix, Pink Floyd, and hints of David Lee Roth, Eddie Van Halen. But yet, it is still very "Randy Hansen"! 
As I sit here listening to the album I imagine I'm listening to new Hendrix recordings. Its as if Jimi Is still around to the delight of my ears and my mind. The album one of the first albums by Randy featuring his own music in many years is an audiovisual field trip of the mind where Randy takes us to this amusement park. The Park rides and exhibits are the songs. It's almost like an audio short story or musical.. lol.. I know I'm probably thinking too much into this.. Let me just say, it's a great CD and I enjoyed it very much, And am still listening to it!
One interesting note about the album, ALL the instruments (track by track) were played and recorded by Randy. The entire album all but one song where Randy's son plays drums. The album was also mixed by Randy and mastered by Ufo Walter in Germany.
I asked Randy's PR/productions person, agent and friend Kevin Fillo a few short questions.. I was really curious about the album art and the cover. The Album art has some great drawings and the cover, well at first glance was a little creepy.. lol
Take a listen to this teaser of the title track.. It's a great example of what your in for.. enjoy, "Fun Town" Randy Hansen
Here's the short interview:
Blues-E-News
Sent by Wayne Rinehart
I love it.. The more I listen the more I like it too..
I love the amusement park theme as well
curious what the backstory is on the album and the concept..